FOR IMMEDIATE RELEASE:
November 10, 2015
CONTACT:
Viki Purdy: 208-347-3345 / Viki@PurdyforIdaho.com
Ben Fulcher: 208-859-7407 / Ben@PurdyforIdaho.com
Viki Purdy Announces Campaign for State Senate
Today, Viki Purdy of New Meadows announced her candidacy for the Idaho State Senate in Legislative District 9.
"We as Idahoans are being stripped of the power to control our own destiny," said Purdy. "Our land, healthcare, and the ability to provide a bright future for our children are progressively being transferred from us to some government entity. I believe as our Founders did: it is best that the family is the primary decision-maker, not the government."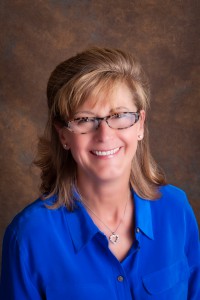 A native Idahoan, Viki has been married to her husband Dana for 36 years. She has two adult children and three grandchildren. Together, the Purdy's built a family business dairy farming and currently own a ranch in New Meadows. Viki is a strong advocate for private property rights, as well as the proper care and management of Idaho's lands and water resources. "When it comes to our natural resources, I will work tirelessly to afford Idahoans more opportunity to control and enjoy the resources God gave us," Purdy said.
Purdy opposes the expansion of Obamacare and believes that free-market alternatives are the best approach. She also opposes the Common Core federal education mandate and supports the removal of the SBAC (Standard Based Assessment Consortium) as the benchmark for evaluating education performance, stating: "Our teachers should be free to innovate and teach, not hard-wired into a cookie-cutter education approach that is great for the bureaucracy, but not for our kids."
Viki Purdy has been an active Republican for many years. She currently serves as the chairman of the Idaho GOP Region III committee. For a part of the 2015 session, Viki represented District 9 in the Idaho Legislature on behalf of Representative Judy Boyle. Viki has worked on natural resource issues with Congressman Helen Chenoweth and continues to support conservative Republican candidates.
For more information about Viki and her campaign, visit www.PurdyforIdaho.com.
Viki Purdy for Idaho
P.O. Box 11
New Meadows, ID 83654