"There are two ways of getting home; and one of them is to stay there." — GK Chesterton
As many people work to escape states that have wandered far from the well-known American foundation, we are fortunate to already be right here in Idaho—our home built on traditional values and solid conservative principles. I want to keep Idaho Conservative.
As a successful business owner with a formal education in finance and 10 years of experience in the legislature helping to solve statewide problems, I am ready to get to work for the people of Idaho. I am the only candidate for Lt. Governor who actually creates jobs, who knows the demand on private business to meet payroll each month, and who is committed to increasing Idaho's productivity and prosperity without compromising our conservative way of life.
I believe that life begins at conception and we should respect life at all stages—from conception to natural death. I am endorsed by Idaho Chooses Life; Kerry Uhlenkott, the Legislative Coordinator at Right to Life of Idaho; and Brandi Swindell, the CEO of Stanton Healthcare.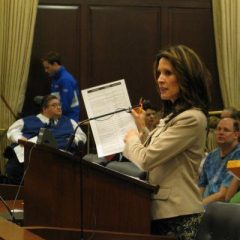 I will always support and defend your right to keep and bear arms. I am endorsed by the National Rifle Association Political Victory Fund (NRA-PVF) and was recognized by the Idaho Second Amendment Alliance for providing "100% Pro-Gun Responses" to their candidate gun-rights survey. I am also endorsed by Dick Heller of the 2008 D.C. vs. Heller Supreme Court case.
I support allowing the free market to make healthcare affordable rather than allowing government to increase the costs through regulation and meddling. As Chair of the Health and Welfare committee, I insisted that my committee be given the time to read the Affordable Care Act in full. I am dedicated to working toward solving this problem in a thoughtful and meaningful way, for all Idahoans.
The far left wants to paint a picture of Idaho as backward thinking and in dire straits. I don't for a minute believe this is the case. I have had the pleasure of meeting the engine of our economy; the hard-working, brilliant people who love their children and grandchildren, who want to help provide a prosperous future for all Idahoans, and who have the wisdom and know-how to get this done.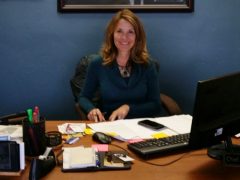 My heart is for Idaho—our home! In this election, we have a binary choice to make; we are deciding now the direction our state will embrace and promote for years to come.
The population boom we are experiencing is a sure sign we need not follow other misguided states down their progressive paths. Thousands of people have relocated to Idaho because we've kept the Republic, we've kept the conservative foundation, and we've kept our home a place that others recognize as 'the America I grew up in and want to preserve for my children and grandchildren'.
Here in Idaho, we still embrace the original design of our government—a Constitutional Republic where citizens are governed with a light touch, federal involvement is limited, and our God-given unalienable rights are sacrosanct.
If we stand firm, protect the values we hold dear, and usher in a future built on a strong foundation, we will be able to work together and overcome any of the obstacles we face, in a reasoned and principled manner.
If you love Idaho and you are home, join me! Help Keep Idaho Conservative by voting Janice McGeachin for Idaho Lt. Governor on Nov 6th.
Sincerely,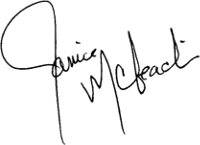 Janice McGeachin, Republican candidate for Idaho Lt. Governor