— Published with Permission of Beyond The Bears Ears —
The Sierra Club paid over $2.355 million in salaries alone, in their "non-profit" business. Unfortunately, their business is putting rural Americans out of business! Part of their 2015 expenses included $536,221, plus another $19,606 in grants for "New Program Native American services and Logistical support for the Intertribal effort to secure Bears Ears National Monument."
Environmental NGO's in the Business of Curtailing Business in Western States
Since entering a Bear Ears Cave 11 months ago, most of my days begin and end with questions, answers, responses, and dozens of messages all related to San Juan County's opposition to Bears Ears Monument. Without technology, the Bears Ears issue would have been dead in the water and surrounded by sharks months ago. Even though the Internet has leveled the playing field, well-paid sharks are still circling, and it's not only in "monumental" waters (like Pacific Remote Islands Monument), but inland rural America is surrounded by sharks as well. It is noticeably evident that environmental paranoia has sunk to a new low. In their desperation to persuade and create a "maddening crowd," extremists have manufactured fake "news" and Facebook groups designed to lead the uninformed down a path of manipulation and hysteria – the kind that causes shouting matches at public hearings! A word to the wise, "Beware of quotes taken out of context."

Those who take the time to discover "from whence cometh the money" triggering environmental propaganda, will see that green loan sharks are feeding America's fears and indebtedness, and payback for them appears directly related to land collateral.
By using http://www.guidestar.org citizens can investigate income tax records of all non-profit organizations who are financing this feeding frenzy. From this site, I learn that the Sierra Club's total income for 2015 was $5,350,618! Dumbfounded, I compare that to the $10,000 San Juan County's "No Monument" grass roots group made last year at Freedom Fest Concert, and ponder the implications. Thanks to great support and generous local donors that night, they were able to cover all their expenses, AND they do NOT pay CEOs, secretaries, or lobbyists.
The Sierra Club paid over $2.355 million in salaries alone, in their "non-profit" business. Unfortunately, their business is putting rural Americans out of business! Part of their 2015 expenses included $536,221, plus another $19,606 in grants for "New Program Native American services and Logistical support for the Intertribal effort to secure Bears Ears National Monument." Money talks for sure, unfortunately, it reports falsehoods.
Though not as big of a business, Southern Utah Wilderness Alliance's operational expenses for 2015 totaled $2,454,021. Lobbying costs were $53,661; then they spent another $51,288 in advertising! This information comes from tax return #990 forms, from organizations "exempt from Income Tax."
Now visualize those megabucks multiplying exponentially via hundreds of other "non-profit-tax exempt" foundations across the nation. Frankly, I find it ironic that these NGO's accuse Utah's "elected" officials of being persuaded by big bucks from private businesses! Yes, it is an issue of the pot calling the kettle black.
The Grand Canyon Trust can certainly recognize big business when they see it, as they have many venture capitalists on their board of directors, who have much to gain by locking up public lands. They not only use the power of money to establish policies that suppress US citizens, but they strive to control lives and land in multiple states.
You can learn who their directors are and other fascinating information at Guidestar.org. Remember, there are hundreds of board members of the same ilk nationwide, specifically chosen because of their MONEY, to serve on multiple environmental NGOs throughout the US and the world. So, don't buy the lie (nor the products) when they claim they are free from the taint of money!
One Grand Canyon Trust director of special interest is David Bonderman. He also sits on the board of the Wilderness Society and the World Wildlife Fund and is a "major financier" of the Southern Utah Wilderness Alliance and other green groups. He is also one of the most successful venture capitalists in America. Bonderman is a founding partner of TPG Capital and its Asian affiliate, Newbridge Capital. TPG is a leading global private investment firm with $51.5 billion of capital under management. Within its vast portfolio, TPG has invested heavily in the energy sector. In October 2010, TPG Capital formed a new venture, Petro Harvester Oil & Gas, LLC, to invest in oil and gas producing properties in North America. TPG expects the company will "acquire" substantial exploration and production ("E&P") assets over the next several years.
Despite the disparity in this David and Goliath battle, San Juan County remains optimistic, especially now that a coalition of "united" States has formed with other states which have been impacted negatively by Antiquities Act overreach. Bears Ears is no longer just one insignificant rural area being targeted, but we are now joined by other states in a common cause. Synergistically we have increased in power, and ability to reclaim State's Rights. Knowing the President has asked for a review of the Antiquated Antiquities Act, shows others are listening. In the past 40 years Presidents have been influenced by global powers, and as a result the Antiquities Act has turned into a piranha feeding on the lives and livelihood of rural Americans. It is time that Congress acts to curtail its abuse. It's time for a 12-step recovery program for the Antiquities Act.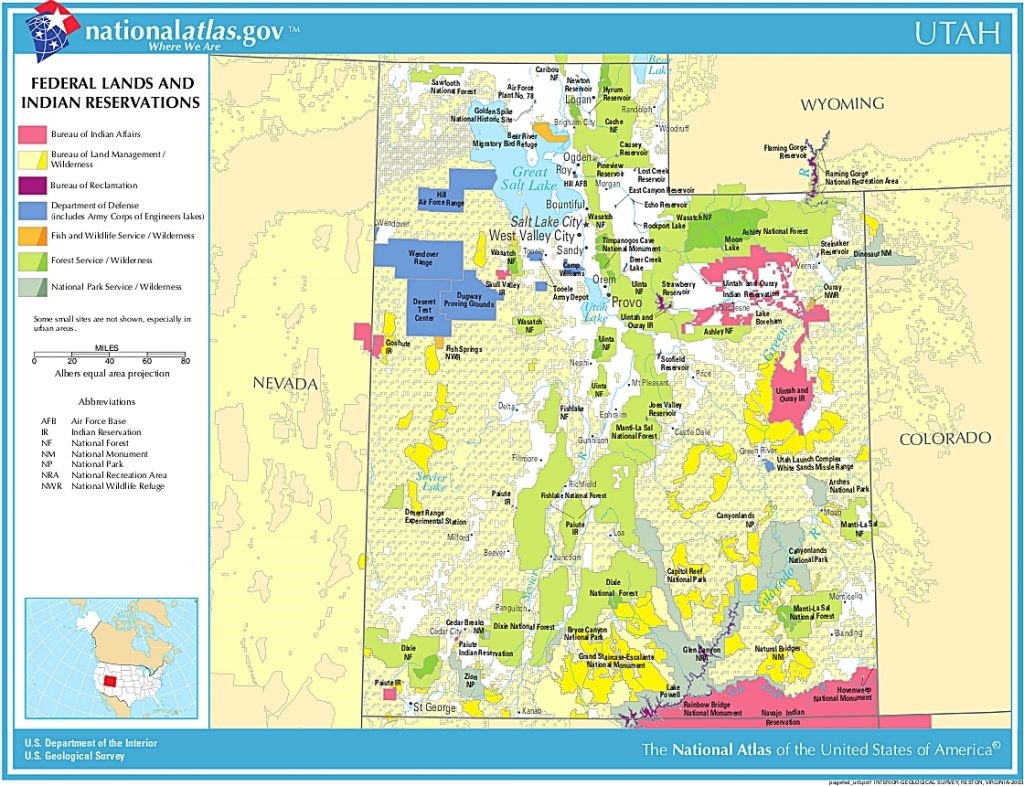 This map shows all the federal agencies which control nearly 70% of Utah's lands. In San Juan County we are reduced to only 8% of private land.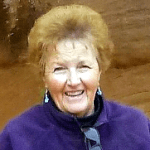 Janet Keeler Wilcox has been active in the "No Monument" Bears Ears effort since July 2016. She is a retired school teacher and was co-founder of Blue Mountain Shadows, a regional history magazine. Her blog Beyond the Bears Ears keeps a running update of articles and events related to land issues, specifically those in San Juan County. She was raised on a dry farm near Ririe, Idaho. She is a conservationist and wrote a monthly column called Provident Ponderings for the Blue Mountain Panorama.
See photos at end of Beyond the Bears article of impromptu gathering at last Saturday's Celebration Rally hosted by Stewards of San Juan — THESE PEOPLE ARE ENERGIZED!