ENGAGING PRESENT AND FUTURE GENERATIONS through education, interactive games and activities about our Free Society and Free Enterprise!

NW Liberty Academy teaches the principles of a Free Society and Free Enterprise through seminars, workshops and an annual Liberty Symposium. Activities include interactive games, great speakers, panel discussions and a personal tour of all three branches of government. Meet Entrepreneurs, elected officials and learn what it takes to start a business. For ages 12-Adult. Come join us!
This year's 2016 NWLA Symposium is June 15-18th in Boise, Idaho.
---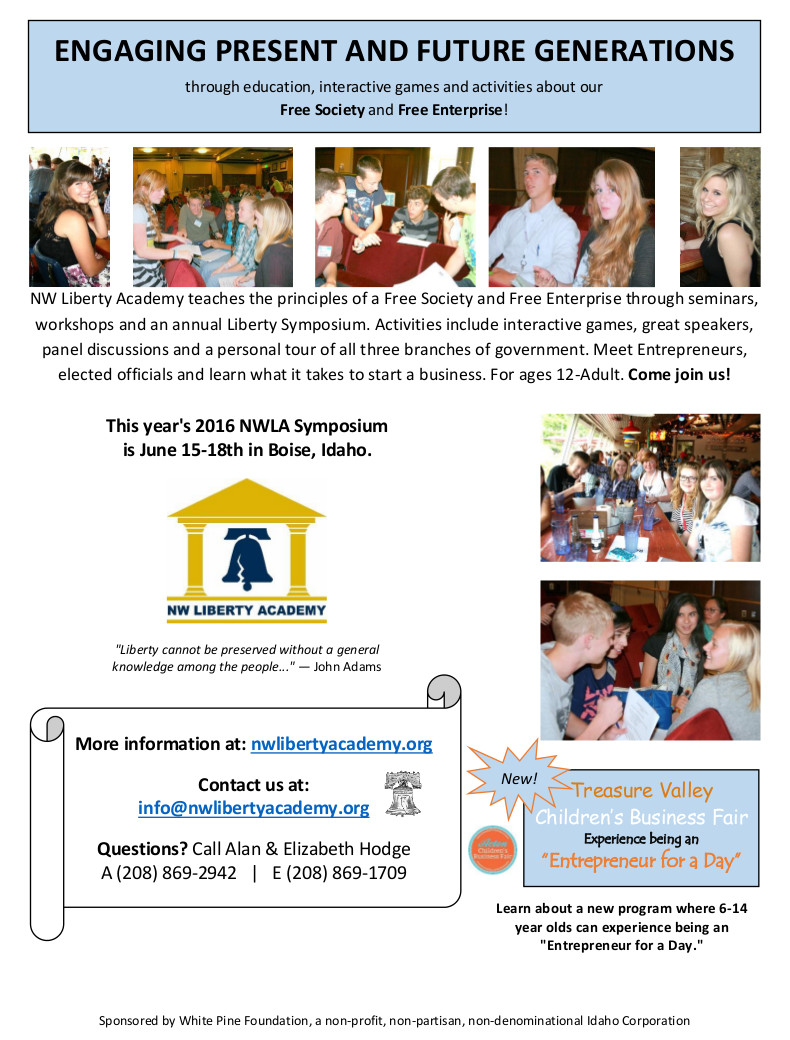 Contact us at info@nwlibertyacademy.org
Thank you.
Alan & Elizabeth Hodge
Northwest Liberty Academy
"Liberty cannot be preserved without a general knowledge among the people…" — John Adams
nwlibertyacademy.org
(208) 869-1709