We Want the Truth Rally
WHERE: Steps of the Idaho State Capitol
WHEN: Wednesday, August 3rd from 11 am – 12 pm
The powers that be were able to get the eye-opening film "Vaxxed: From Cover-up to Catastrophe" shut down right here in Boise, ID.
JOIN US AS WE STAND
AGAINST CENSORSHIP & FRAUD!
We demand Congress stop ignoring massive fraud within the Centers for Disease Control and Prevention (CDC) and conduct an honest investigation! In spite of the attempt to silence our freedom, Health Freedom Idaho has successfully secured several screenings of "Vaxxed" to be shown in two theaters in Boise.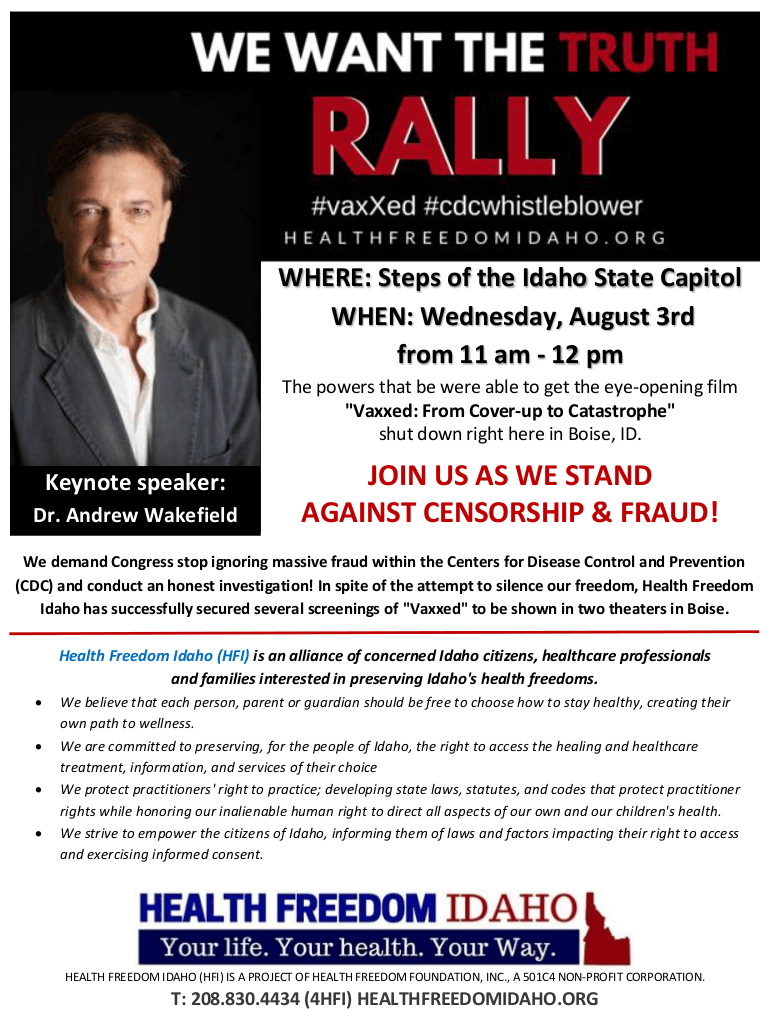 Click here to download the flyer