---
Ever notice how most candidates sound great during the election campaign, but their record never matches this rhetoric once in office?
William F. Jasper will be in Greenacres, Wa on Tuesday, December 1st at 7:00 PM to discuss this issue.
As an Amazon Associate, we earn a small commission from qualifying purchases.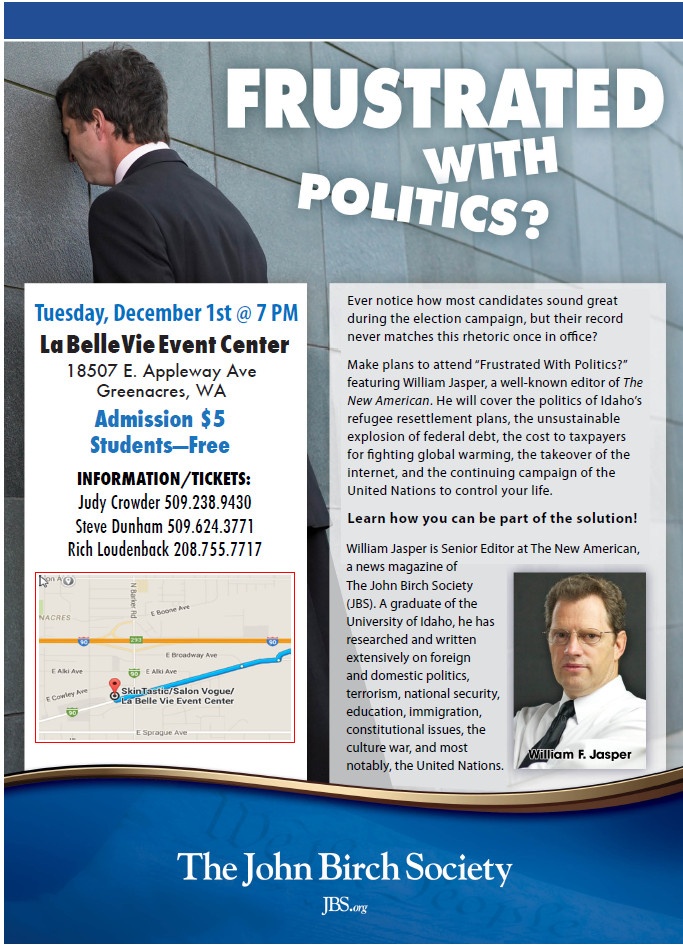 Don't use Facebook? More commenting options below (scroll down)
---
---