— Published with Permission of RenewAmerica.com —
Larry Klayman whacks '3 cowardly halfwits' leading agencies
On December 7th the new director of the Federal Bureau of Investigation (FBI), Christopher Wray, predictably undercut the president who nominated him to take over for the previous two corrupt heads of the agency, Robert Mueller and James Comey, testifying before the House Judiciary Committee that the FBI described by The Donald as "in tatters" is not the "one that he knows." While there are many fine and honest line special agents at the FBI – and I know this having worked with them as a U.S. Department of Justice prosecutor, in private practice and as the founder of both Judicial Watch and Freedom Watch over the last decades – Wray's mantra, obviously rehearsed and repeated many times, was farcical in today's real world.
Wray, whose child-like demeanor exhibits a lack of gravitas to project himself as the leader of the self-proclaimed best law enforcement agency on the planet, along with his compromised colleagues at Justice, Attorney General Jeff Sessions and his Obama-Clinton Deep State Deputy Attorney General Rod Rosenstein, act more like the three monkeys known as "See No Evil, Hear No Evil and Speak No Evil," than the nation's premier law enforcement officials. And with that characterization, I am only being charitable. In reality, these legally bereft so-called law enforcement officials are more akin to the Three Stooges. The only difference is that these three cowardly halfwits are not funny.
In short, Wray, Sessions and Rosenstein are sitting atop a department riddled with Deep State Obama-Clinton political hacks who are hell-bent on denying We the People our vote, and instead are on a mission to destroy the Trump presidency and everyone associated with him and his family. And, all the while that this legal jihad continues – spearheaded by Special Counsel Robert Mueller and his conflicted ultra-leftist and ethically challenged prosecutors – the Three Stooges simply sit around and watch this political massacre march on.
And what makes matters even worse and adds insult to legal injury is that the president's own lawyers, Ty Cobb, John Dowd and Jay Seculow, spend more time telling our fearless leader that all is well in the Land of Oz, as the surrogates of the Wicked Witch of the Left, Hillary Clinton, our former Muslim in Chief, Barack Obama, and their Democratic Party and media hacks soldier on in their quest to take Trump down. It's time for these Washington insiders, who obviously don't want to risk their standing in the swamps of the nation's capital, where overlapping interests for clients who need something from the Three Stooges prevail, to finally be fired, as they are worthless, to put it mildly, under the circumstances. I am tired of both hearing and seeing their visages on cable shows; it's high time they actually do something to protect their client and our president, apart from using public relations notoriety to build their client list and ensure their induction into the "Swamp Creatures Hall of Fame."
This past week, we learned of yet new horrors at Justice and the FBI. First, there was the revelation about a now-discredited FBI Special Agent Peter Strzok who was at the helm of the compromised Hillary Clinton email/server scandal as well as the prosecution of retired Gen. Michael Flynn. Strzok apparently was the special agent who conducted the sham interview of the Wicked Witch, not bothering to put her formally under oath or video her interview, much less take any notes of her lying act. Not coincidentally, Strzok, whose subterfuge and obstruction of justice was kept hidden from the public by the Three Stooges and their head stooge, Robert Mueller, for many months, spent much of his time texting thousands of messages to his mistress – classy guy – disparaging President Trump. For his felonious legal sins, typically, the Three Stooges simply transferred him to the Human Resources of the FBI, presumably where he can now play an instrumental role in hiring more political special agent leftist hacks in his own image.
But as if this outrage is not enough, we also learned this week that another Obama-Clinton Deep State official, Bruce Ohr, was quietly moved out of his position as associate deputy attorney general to Obama-Clinton Deep State Deputy Attorney General Rod Rosenstein, the former Obama U.S. attorney for the District of Maryland – that is, before AG Sessions had the bright idea of making him No. 2 at Justice. Ohr, however, able to keep his title and position as the director of Justice's Organized Crime and Drug Task Force. The reason for Ohr's demotion: It was revealed that he held clandestine meetings with Fusion GPS founder Glenn Simpson and discredited British spy Christopher Steele, whom the firm hired to pony up the phony Russian dossier smearing the president. This dossier was one of the trigger points for the illegal wiretaps of the Trump Tower by the FBI under Comey and later the appointment of Robert Mueller as special counsel.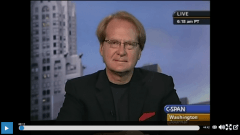 During my years at Judicial Watch, I had my own experience with Ohr, then director of the DOJ Organized Crime Task Force. My client Peter Paul was held in Brazil (where he was arrested to be extradited to the U.S.) for the alleged crimes of securities and bank fraud over his role of raising nearly $2 million in hard money contributions for the 2000 New York U.S. Senate campaign of the Wicked Witch. Ohr traveled with me to Sao Paulo to interview Peter, promising that Hillary would not be spared from legal scrutiny. However, while Paul was unjustly indicted and then convicted of these crimes after he attempted to cooperate with Justice, the Wicked Witch was left untouched, despite the proof Paul had provided to Ohr, including but not limited to cashed checks and thank-you notes from the Clintons evidencing the illegal campaign contributions. I wrote about this in my autobiography, "Whores: Why and How I Came to Fight the Establishment!"
It thus comes as no surprise that Ohr is again running interference for the Clintons and furthering the interests of his leftist Democratic friends who want to bring our president down.
A MOST IMPORTANT APPEAL
Fellow patriots, The Donald is only partly right. Justice and its FBI are more than "in tatters!" They collectively have become a cesspool of corruption. And, that is why Freedom Watch has stepped in as your Justice Department, recently bringing a lawsuit to have Mueller removed as special counsel. In this regard, I need your support. Please go to www.freedomwatch.org and sign our petition to have me appointed special counsel to investigate the crimes of the Clintons and Obama, and also to have the federal court in Washington, D.C., ultimately order the removal of Mueller and his ultra-leftist prosecutors.
Time is short, particularly since at present our president sorely lacks uncompromised, fearless legal representation to defend himself and the republic from destruction by those traitors within our midst at our Justice Department and its FBI.
---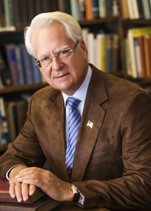 Larry Klayman
Larry Klayman, founder of Judicial Watch and Freedom Watch, is known for his strong public interest advocacy in furtherance of ethics in government and individual freedoms and liberties. During his tenure at Judicial Watch, he obtained a court ruling that Bill Clinton committed a crime, the first lawyer ever to have done so against an American president. Larry became so famous for fighting corruption in the government and the legal profession that the NBC hit drama series West Wing created a character after him: Harry Klaypool of Freedom Watch. His character was played by actor John Diehl.
In 2004, Larry ran for the U.S. Senate as a Republican in Florida's primary. After the race ended, he founded Freedom Watch.
The author of two books, Fatal Neglect and Whores: Why and How I Came to Fight the Establishment, Larry is a frequent commentator on television and radio, as well as a weekly columnist, on Friday, for WND.com. He has been credited as being the inspiration for the Tea Party movement. (See "Larry Klayman – The One Man TEA Party," by Dr. Richard Swier.)
Follow on Twitter @FreedomWatchUSA