2021 NW Liberty Symposium
June 11th, 12th & 13th
to be held at Boise Bible College
NWLA is dedicated to advancing foundational principles of a Free Society and Free Enterprise
This year's event includes speakers and panelists who will be presenting information on timely issues.
Register NOW!
Bios on speakers, activities and more at:
nwlibertyacademy.org
Questions?
Call Elizabeth 208-869-1709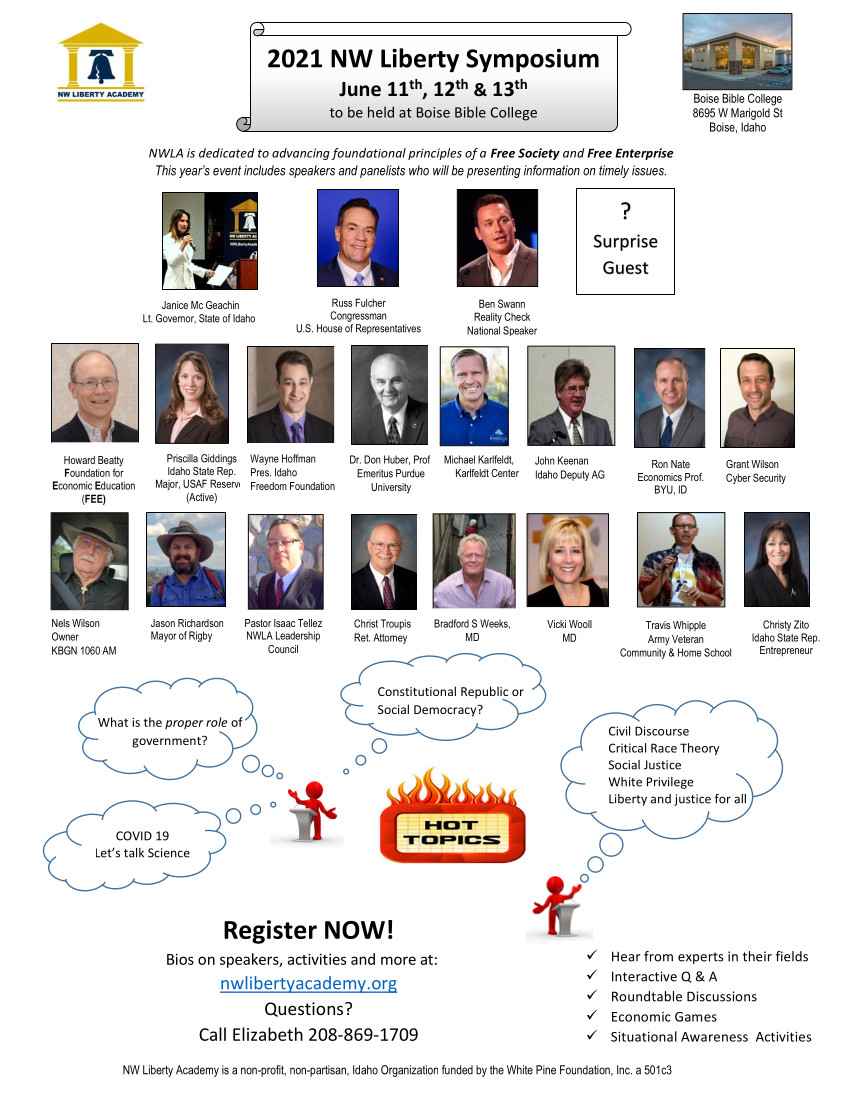 Due to financial impact on so many families and businesses affected by COVID 19, we have lowered the cost of this year's Symposium.
For local students not requiring housing, the cost will be $150.00.
Parents are invited to attend all sessions at no charge, but are asked to pay for any meals and $30 a night if housing is needed. Please note on registration forms.
A tax deductible*, free will offering will be available for the general public.
Those using campus housing will need to bring the following items:
Personal toiletries
Pillow and bedding/ sleeping bag
Sessions start 9:30 Friday, June 11th running all day Friday and Saturday until 9:00 PM. On Sunday sessions run 10:00 to noon.
We are excited about the excellent speakers and the subjects that will be covered. There will be printed handouts with information on specific subjects along with panel discussions allowing time for Q & A.
* Please make donation checks payable to White Pine Foundation, Inc.