Important Facts on Covid-19 plus a Special Showing of "No Safe Spaces"
October 24th, 11:00 am – 2:00 pm

Boise Bible College
8695 W Marigold St. Boise, Idaho
Limited Seating
For more details contact:
Alan & Elizabeth Hodge
208-869-1709
RSVP by emailing elizabethallanhodge@gmail.com
Featuring Dr. Don M. Huber
Below is an abbreviated list of his credentials: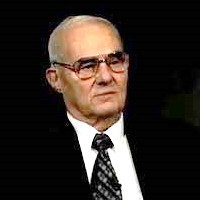 Professor Emeritus of Plant Pathology at Purdue University
B.S. and M.S. degrees from the University of Idaho (1957, 1959)
PhD from Michigan State University (1963)
Graduate of the US Army Command & General Staff College, Industrial College of the Armed Forces, and National Security Program.
55 year academic career on the ecology, epidemiology and control of soil-borne plant pathogens
41 years active and reserve military service as Associate Director of the Armed Forces Medical Intelligence Center (Colonel, retired) (now the National Center for Medical Intelligence, NCMI) and Command of strategic Medical Intelligence Detachments with the US Army Medical Intelligence and Information Agency and Office of the Surgeon General.
Past Chairman of the USDA-APS National Plant Disease Recovery System
Member of the US Threat Pathogens Committee
Former member of the Advisory Board for the Office of Technology Assessment, U.S. Congress (now Congressional Research Service); and
Global Epidemiology and Quadripartite Medical Working Groups of the Office of the US Surgeon General (OTSG).
Author or co-author of over 300 journal articles, Experiment Station Bulletins, book chapters and review articles; three books, and 84 special invited publications; and an active scientific reviewer; speaker; consultant to academia, industry, and government; and international research cooperator.
There will be a panel discussion with audience participation and handout sheets following the presentation.