Will there be a new Sheriff in town?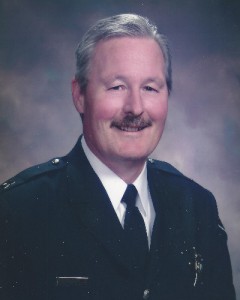 Captain Randy Folwell retired from the Ada County Sheriff's office in 2011, he is 65 years of age and believes he has a lot more to offer in service to the people of Ada County. He has been married to his wife Leslie for 45 years and has two grown children.
Randy is a man of integrity, respect and confidence, a man who is not seeking glory or political office, but someone who just wants to serve the citizens of Ada County. His 29 years of experience at the Ada County Sheriff's office have given him the knowledge necessary to lead the Sheriff's department with dignity and respect and the ability to be a problem solver and a great communicator. The Sheriff is the only one who can stand between the citizens in his county and the federal government. Randy is a staunch believer in the constitution and its protections for American citizens. He is also a strong advocate of our 2nd amendment rights.
These are treacherous times that we live in, and we need a sheriff with a vast amount of experience in all areas of law enforcement. Randy comes with all of the qualifications necessary to guide us through the coming years. His history in the sheriff's office tells you something about his dedication to his job.
Graduating from the Post Academy in 1983 he advanced to Field Training Officer in 1986 and received his first commendation for his role in the break-up of a juvenile burglary ring. His second commendation came in 1987 when he was recognized for his role in developing the first Field Services SOP Manual. In 1988 he advanced to Property Crimes Detective and soon after was promoted to Sergeant, ACSO, Patrol and SWAT Team. 1989 brought Randy the award of Outstanding Commissioned Deputy of the Year. He received another commendation in 1990 for his development of a Management Evaluation System, ASCO. From 1995 to 2000 he was the Narcotics Supervisor, promoted to Lieutenant in 2002 and Captain in 2003 where he supervised Administration, Patrol, Dispatch and Records. He retired in 2011
With all he has achieved through his many years of service, one would ask what more is there to do and why would he want to return to service? Randy sees the challenges facing law enforcement seeing that they are getting more complex and feels that his past experience and expertise in virtually every aspect of the department's operations give him a unique opportunity to reenter public service as the Sheriff of Ada County. He can lead the department to higher levels of efficiency and independence, both in law enforcement and administration. As the federal government continues to pursue more intensive collaboration with our local police and sheriff's departments, he is well aware of the strings that the federal government attaches to their handouts. Randy is concerned about the increasing media attacks on law enforcement and the impact this kind of vilification will have on our ability to attract and retain top-notch public servants. He knows first-hand the challenges of being an officer on patrol, and the importance of good management in nurturing morale and accountability.
The Ada County Republican Central Committee saw the value of a man like Randy Folwell and recommended him first on their list to be considered for appointment as our next Sheriff of Ada County. Please take a moment of your time and call, write or e-mail our Ada County Commissioners and let them know that you would like to have them appoint Captain Folwell serve Ada County as their next Sheriff. Please contact them ASAP as they will make their decision on Wednesday, June 3rd.
You can reach our commissioners in the following ways:
Address: 200 W Front Street, 3rd Floor, Boise, ID 83702
Email: bocc1@adaweb.net
Phone (208) 287-7000
The commissioners are: Jim Tibbs, District 1; Rick Yzaguirre, District 2; David Case, District 3.