Alan and Elizabeth Hodge, Rathdrum HS Student Mary Green, ID State Rep. Heather Scott and CWI Professor of Economics Steve Ackerman who is an NWLA Board of Scholars member
A "Crash course on Free Enterprise & Entrepreneurism" was conducted by Co-owners Alan and Elizabeth Hodge of the Northwest Liberty Academy (NWLA) on Sat. Nov. 19th at Cabela's in Post Falls, Idaho. The interactive, fun Workshop aimed at reaching Jr. High age youth to adults. The clinic focused on stimulating interest in, as their promotional flyer stated, "…the importance of Free Enterprise in keeping our economy strong and vibrant and how a Constitutional Republic with limited government and a Free Market leads to self-reliance, job opportunities and peace and prosperity."
Turn out filled the meeting room at Cabela's and about a third of the attendees came from over the state line in Washington for the 10 AM to 3 PM eye-opening, informative event.
Guest speakers at the event were Idaho Secretary of State, Lawrence Denny; Professor of Economics at College of Western Idaho, Steve Ackerman; Idaho State Representative, Heather Scott; and Washington State Representative, Matt Shea. Rathdrum high school student Mary Green testimonialized on how much she benefited from attending the last NW Liberty Academy three and a half day Symposium in Boise.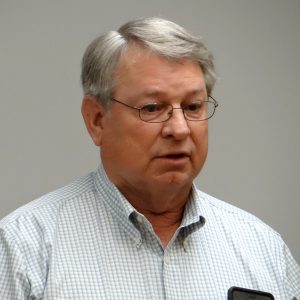 Secretary of State Lawrence Denny sits on the NWLA Board of Advisors
The speakers and fun projects made impressionable statements on our free society and free enterprise system. Everyone enjoyed the activities and learned a lot about what makes America work correctly. This impressive short course whetted the appetite of all present to attend the Northwest Liberty Academy's 2017 NWLA Symposium to be held in Boise, Idaho on June 21st – 24th.
Their NWLA 2017 Symposium brochure's masthead states, "'ENGAGING PRESENT AND FUTURE GENERATIONS' through education, interactive games and activities about our Free Society and Free Enterprise!" NW Liberty Academy teaches economic and ethical principles of a Free Society and Free Enterprise through interactive seminars, workshops, and an annual Liberty Symposium and Children's Business Fair. Activities include games on the Free Market and Entrepreneurism, panel discussions, and a personal tour of all three branches of government. Students meet and interact with entrepreneurs and elected officials."
Washington State Rep. Matt Shea
The symposium will be for ages 12-Adult, with a Children's Business Fair (for ages 6-14), and will include: an Economics Workshop, Youth Ambassador Program, JOBS Program, Project 44, Mentorship Program and a Scholarship Program.
For more information go to: nwlibertyacademy.org or call Alan & Elizabeth Hodge A 2089) 869-2942 E 208 869-1709 or contact them at Elizabethallanhodge@gmail.com.
NW Liberty Academy is sponsored by White Pine Foundation, Inc., a non-profit, non-partisan, non-denominational Idaho Corporation.