---
It's time to EMPOWER your life!
RSVP Today, Limited seats available. You won't want to miss it!
As an Amazon Associate, we earn a small commission from qualifying purchases.
Saturday, November 4th, 2017, 10:00 AM – 1:00 PM.
Reserve your spot today!
Call or email.
208-906-1564
drb@prehabing.com
Learn the:
Top 3 alternatives to chemotherapy, radiation, and surgery.
Keep your cancer genes from turning on.
Step-by-step suggestions for those diagnosed with cancer.
RSVP on Facebook HERE.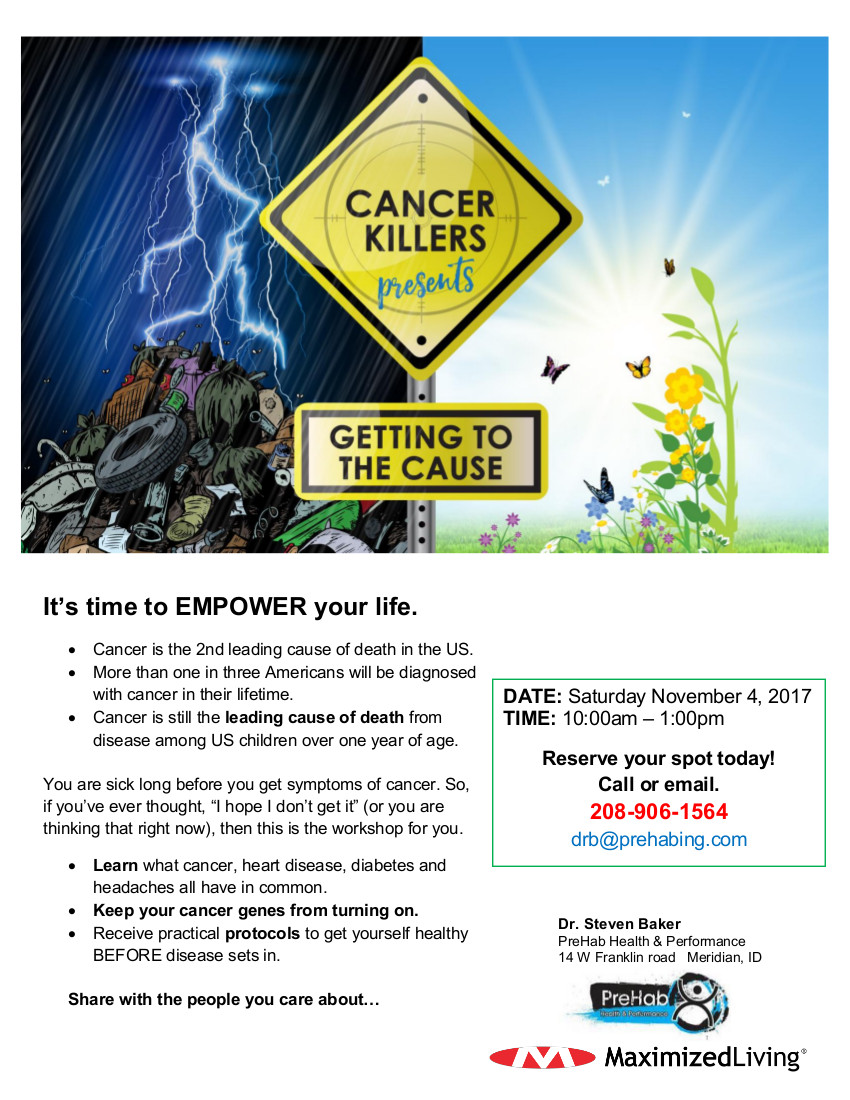 Don't use Facebook? More commenting options below (scroll down)
---
---